As the main developer of the Yoast SEO for TYPO3 plugins, I realised that a lot of basic SEO features have to come from third party extensions. Even the meta description of a page is not rendered by TYPO3 itself. It was possible to have your website optimised for search engines with TYPO3, but you had to do it yourself. For me that was rather strange because getting your website found in search engines is one of the most important things. Early 2018 I started to do something about that and tried to get some basic features into TYPO3 core which results in the TYPO3 SEO Initiative.
What are TYPO3 initiatives
Not long ago the core team introduced initiatives to structure and plan future development. An initiative is a group of people within the TYPO3 community with a common goal to make long-term improvements in a specific area in TYPO3. Each initiative have a plan and goals, monitors progress and reports on the progress.
Besides the SEO initiative there are initiatives for forms, accessibility, GDPR and some more. A full list of initiatives can be found on the initiatives page on typo3.org.
Who are in the TYPO3 SEO initiative?
When I was thinking about the initiative, I was quite sure I had to have a real SEO specialist on board. Someone who works with SEO whole day long. Day in, day out. Of course I knew who to contact: my friends of Yoast! But after I asked if there was someone that could join, I was quite delighted that within 5 minutes, I got an answer of Joost de Valk (the owner and founder of Yoast) that he want to join himself! So with Joost on board, we had our SEO knowledge up to date!
But I really needed a second developer. We needed more development power to get it all done. Because schedule is tight, I wanted to have someone on board I knew and knew I can count on. So asking my friend and colleague Riny van Tiggelen was my first idea. And I was quite happy he wanted to join.
With those two guy by my side, I talked to the core team and introduced our ideas and goals. From that moment, we were officially the TYPO3 SEO initiative.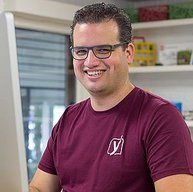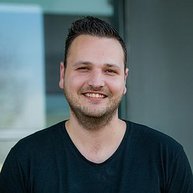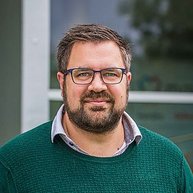 Goal of the TYPO3 SEO initiative
In my opinion a integrator or developer should not have to worry about basic SEO features in a CMS like TYPO3 and that's why the goal of the TYPO3 SEO initiative is to make TYPO3 optimised for search engines out-of-the box. We have put together some short-, mid- and long-term goals for version 9. And we do already have some ideas for version 10 as well.
What we have done so far
These goals were the short-term goals. Those short-term goals are already finished and consisted of three goals.
MetaTag API

Basic SEO fields in page properties

Render basic SEO fields out-of-the-box
Mid-term goals
At the moment we are working on the mid-term goals. These goals are the last features we can add to version 9 and the deadline will be the 9.4 release (estimated release Sep 4, 2018). The TYPO3 SEO initiative is working on the following goals for the next release:
Optimize handling title tag

Possibility to debug the Meta Tag API by the AdmPanel

robot.txt functionality

SiteMap API

hreflang support
We hope to finish all of those goals before the next release. It is a lot of work, but we will try to deliver all those functions on time.
Long-term goals
The long-term goals are the goals to get the TYPO3 community aware of how to use these new functions within version 9. We will try to do presentations on several events and also write blog posts about the functionality. On this blog I will already start with this goal by writing a blog post about how to use the new MetaTag API.
We are looking for people to help!
Because TYPO3 is that flexible, we really need people to help us with use cases and test if it is working for their situations. If you want to be part of the SEO initiative, please let me know and we will talk on how you can contribute. So we don't need only developers, we also need integrators and even SEO specialists to test the features we are working on.
All reviews will be mentioned on TYPO3 Slack in the #cig-seo channel. So if you want to keep informed, please go to that Slack channel and join!